Kunkel Farms in Eaton Rapids, MI has a 2009 Lee Shuknecht and Sons onion puller for sale.
Contact Gary at 517-202-4227 or bumppytractor@aol.com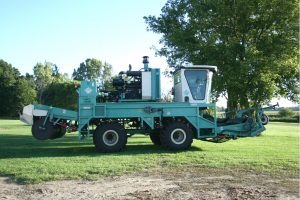 The puller is ready for this year's harvest, has always been stored indoors and has less than 900 hours on it.
It's a 12′ wide self-propelled, 4WD windrower with Cummins diesel power in great condition.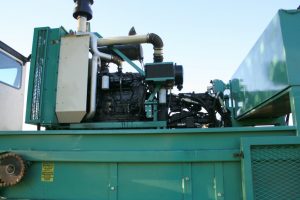 The rotating bar on the front will go through any weed problem, lifts onions and drops them gently on packed ground for drying.
Works especially well in Muck areas so onions don't get stained.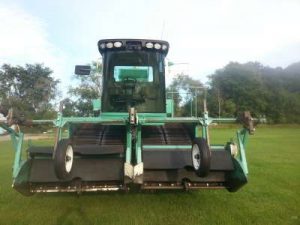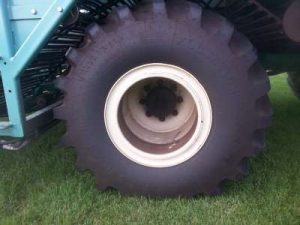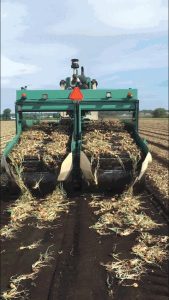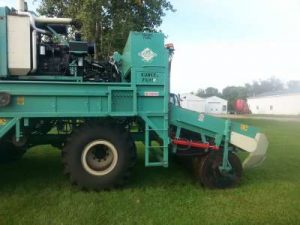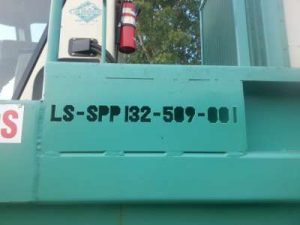 Contact Gary at 517-202-4227 or bumppytractor@aol.com