To better serve its customers, Champion Seed Company has relocated its headquarters from southern California to Nampa, Idaho. The company made the move last fall, first setting up shop in a temporary location until construction of its permanent facility was completed in early March. The new facility houses a controlled warehouse for seed storage as well as the main office for processing paperwork.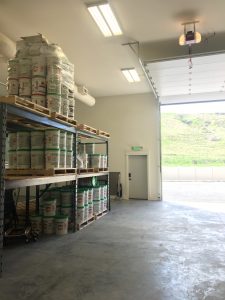 The reason for the move was twofold, according to Kendra Miller, a purchasing agent with Champion Seed.
"First, we wanted to be closer to the agriculture industry and to be more integrated into the business. Our family history was in farming when southern California's main industry was farming, but that is no longer the case. We were a vegetable seed business where commercial farming is no longer prevalent," Miller said. "The second reason was for a better quality of life for the family members and employees of the company."
Miller said being immersed in a region where agriculture is prevalent will prove to be invaluable to the future of Champion Seed. Company leaders will be more in touch with the industry and be able to directly engage in the business. In addition, the lower cost of doing business in Idaho will allow Champion Seed more liberty to reinvest in the company, Miller added.